Current News
CELEBRATING OUR TEACHERS
Two, four, six, eight --who do we appreciate?
OUR TEACHERS!
Every day teachers inspire our students shaping their young minds and hearts. Some of our teachers were just born to teach and others were called through life experience, but all of our teachers make our world a better place. We know as parents we have days that are extremely challenging, but the rewards of making a difference in kids' lives is what drives our teacher's passion every day. Being a teacher is about loving and connecting with our young children. And, we are so grateful to have the most amazing, hard working teachers at Kid's Haven. Even though expressing your appreciation is welcomed at any time of the year, please make sure this week to say thank you to all of our teachers for the invaluable work that they do and for their dedication to our children.
Missy Sjolin
May is our National Month for Physical Fitness & Sports
Each May the President's Council on Sports, Fitness & Nutrition encourages Americans to #MoveinMay in celebration of National Physical Fitness & Sports Month. Did you know that 1 out of 5 preschool children is considered obese! Staying fit takes exercise AND healthy foods. Here is a list of great books to read to small children:
Too Much Junk Food by Stan and Jan Berenstain
Curious George Goes To the Hospital by Margaret Rey
Dem Bones by Bob Barner
Even More Parts by Ted Arnold (There are 3 of these books! This one! And the original "Parts" and "More Parts")
Stretch by Doreen Cronin
On the weekends or after work, you can also get those little bodies moving and grooving by going for a neighborhood walk or playing outside games. Neighborhood races are a great way to meet new friends. If there is a park nearby your home, go there instead for a change of scenery! Anything other than sitting around watching YouTube will help teach kids the importance of staying physically active and healthy!
Creative Curriculum
ABC Mouse
We are excited to announce our computer class through ABC Mouse will start back up on 9/14. Computer class will remain in session as long as school does. We will be handing out your child's ABC Mouse enrollment number if you would like to access it at home also. You have to redeem your child's code on a desktop computer. You will go to www.kidorangetech.com/parents. You are welcome to view a parent getting started video below:
Reminders
Please make sure to tell our teachers thank you this week for their invaluable work with our kids!
To the most amazing moms! Thank you for sharing your children with us. May your Mother's day be as wonderful and as perfect as you are!
Closed on Memorial Day, Monday, May 30.
May is parent/teacher conferences sign-up sheets coming soon. Our Summer School-Age Program includes field trips to Old Log Theater, St. Cloud Rocks baseball, bowling, movies, parks & Stages Theatre. Our FREE extracurricular classes include gardening which has 3 raised gardens by Howard Lakes FFA. We will also plant vegetables. have music, card making, & drama classes.
Kid's Haven is now hiring! Please see our open positions and an application.
Upcoming Events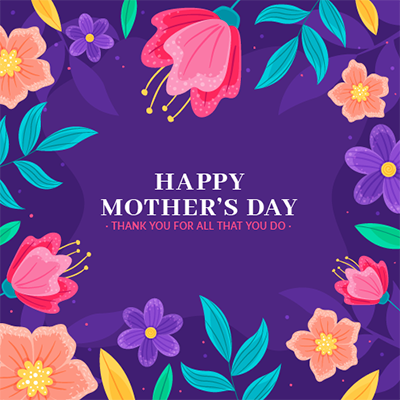 May 2 - 6: Teacher Appreciation Week
May 2 - 8: Children's Book Week
May 4: Star Wars Day (Dress up as a favorite character)
May 5: Cinco De Mayo Parade
May 8: Happy Mother's Day
May 13: Nat'l Apple Pie Day
May 15: Chocolate Chip Day
May 16 - 20: Nat'l Police Week
May 17: Speaker who works in Construction (let us know if you would like to come in)
May 23: Bring in Large Empty Boxes for our kid's Construction Projects
May 30: Memorial Day (Closed)
June 3: Preschool Graduation
Current Newsletter
Archived Newsletters