Toddlers Program
16 months through 33 months & potty trained
At this age, children develop a greater independence, but still have a strong need for one on one affection and attention. We encourage our toddlers to explore and discover new things with guidance and encouragement from Kid's Haven's staff members. At this age, a more structured schedule is also introduced. This helps children feel more secure by providing them with a sense of time and expectation of things to come. We have four toddler rooms that stimulate the toddlers' creative imagination. All of our toddler rooms are equipped with the latest age appropriate toys and activities so each child is fully engaged and enjoying each day. Another big milestone of this age group is potty training. Kid's Haven staff members are well trained in this area and work closely with parents to help their child reach this important goal.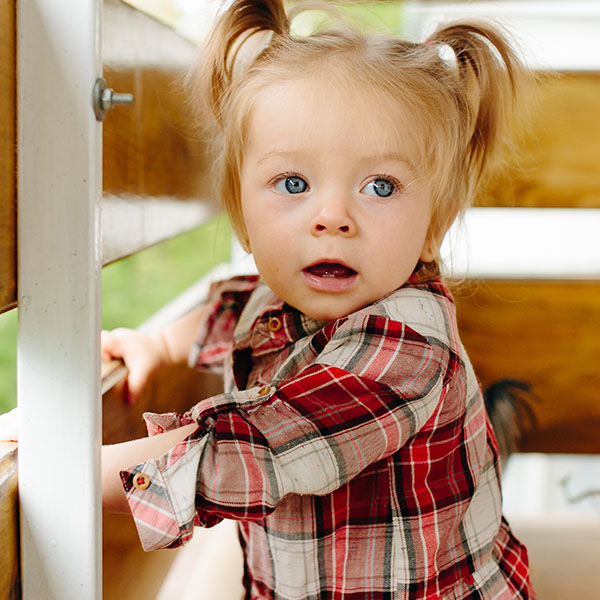 Curriculum
At the heart of the Kid's Haven's approach to early childhood education is The Creative Curriculum, the country's leading scientifically based, comprehensive curriculum. We intentionally engage children in language-rich interactions through their daily routines and experiences.

Using the Creative Curriculum's GOLDplus lets our teachers select from a range of developmentally appropriate activities and strategies into their daily plans, which they can easily reference during routines like diapering and mealtime.

That means that you can be confident that what we are doing is intentional, and that we are maximizing all opportunities for learning throughout the day.
Daily Schedule
Our Toddler program schedules are flexible to meet the needs of all children at various ages between 18 months to 33 months old. We communicate daily with parents to ensure we are following the schedule set forth by the family and work with parents to alter the schedule as toddlers grow and develop. The daily activities our toddlers participate in throughout the day include; choice time, breakfast, diapering/toileting, read-aloud, large motor activities in our gym, group meeting, morning snack, outside (weather permitting), small groups, art, music and movement, lunch, nap, afternoon snack, and planned experiences.