Pre School Program
33 months through Kindergarten Entrance
The preschool program at Kid's Haven is exceptional. There are six preschool classrooms that your child will be able to explore. We have incorporated The Creative Curriculum all year round for your child to further their development. All staff members will assist your child to enhance his/her developmental and social needs through skills which are learned in daily activities. Each classroom's learning environment is set up in interest areas for children to explore on their own. We provide each preschooler with many activities throughout the day to stimulate their development. Monthly field trips are offered to all preschool children to help them learn outside the classroom.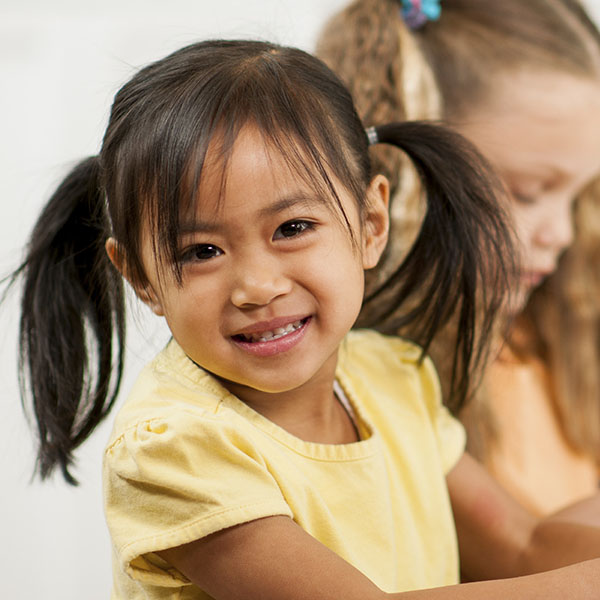 Curriculum
At the heart of the Kid's Haven's approach to early childhood education is The Creative Curriculum, the country's leading scientifically based, comprehensive curriculum. The Creative Curriculum GOLDplus helps teachers truly scaffold children's learning on a daily basis. In small-group interactions, teachers use already individualized experiences that are based on already entered assessment data. And while teachers engage children experiences, they can easily toggle between teaching and assessing to gather additional, in the moment assessment information that will automatically inform further instruction. Teach. Assess. Teach. Assess.

It's seamless and continuous here at Kid's Haven. GOLDplus gives us access to over 200 Intentional Teaching experiences that can be added into our daily plans. Each planned experiences automatically links directly with our latest assessment data so we know just how to individualize the experience for each child in the classroom. Our classrooms are loaded with intuitive planning, intentional teaching, and integrated assessment for the greatest success of our little preschool learners.
Daily Schedule
Our preschool daily schedules keep our preschool learners on the go throughout the day. Our preschoolers receive the opportunity to attend computer class using ABC mouse program, music class, and health and fitness class at no extra cost. The daily activities our preschoolers participate in throughout the day include; choice time, breakfast, small groups, large group meeting, AM snack, art, handwriting, large motor in our gym, outdoor time (weather permitting), read-aloud, independent reading, lunch, music and movement, computer class, quiet/rest/nap time, and afternoon snack.