Infants Program
6 weeks through 18 months
Kid's Haven knows that very young children need an environment that will respond to each child's individual needs. A soothing quiet area will allow your child to rest between eating and exploring. We have two infant rooms, which provide care to children 6 weeks to mobile. The gentle touches and kind words from the caregivers will assure each child that he/she is in a safe and loving environment. We also have two additional infant rooms that accommodate children ages, mobile to 18 months. These rooms are full of different activities for the energetic pre-toddlers.
Curriculum
At the heart of the Kid's Haven's approach to early childhood education is The Creative Curriculum, the country's leading scientifically based, comprehensive curriculum. For our youngest learners, having their needs met builds the trust that is critical to fostering secure attachments and positive relationships. With The Creative Curriculum we intentionally engage young children in language-rich interactions through their daily routines and experiences. Whether during routines or experiences, you can rest assured that your child is getting just what he or she needs.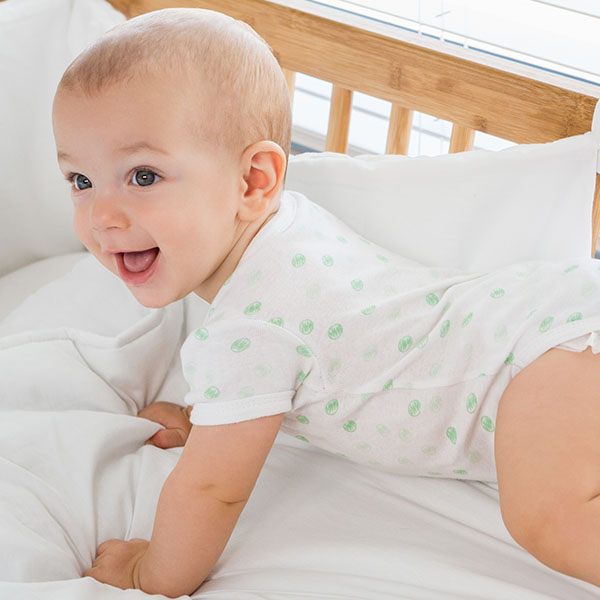 Daily Schedule
Our infant program schedules are flexible to meet the needs of all children at various ages between 6 weeks to 18 months old. We communicate daily with parents to ensure we are following the schedule set forth by the family and work with parents to alter the schedule as the babies grow and develop. The daily activities our infants participate in throughout the day include; hellos and good-byes, eating and mealtimes, indoor play, diapering/dressing, sleeping, outdoor play (weather permitting), music and movement, large motor play in our gym, and planned experiences.